It's hard to put into the words something about this little company. If I had to choose one word to describe Refuse Truck Sales it would be devoted.
My step father worked for a large refuse and municipal equipment company for 40 years. At age 10, I would ride along with him for fun. It seemed like he had the greatest job in the world- you drive around and talked to your friends all day. You go out to eat and laugh and tell stories. I really never heard him sell anything, people would call and tell him what they wanted. You would have thought it was a neighbor needing a hand. He would do anything and everything to help them get what they needed. By the time I was out of school he had become President of the company and I was hired by the owner as a salesperson for the Eastern part of Iowa. I was truly blessed to be trained by him. After 3 years they offered me a manager position in Nebraska to help open a new branch. 25 years later I had also helped move them into Colorado, Wyoming, Kansas. I won salesmen of the year for 4 years. To this day I carry my training from my step father and treat every sale as if it were my neighbor needing a hand.
This is the perfect career for me. I travel around, tell stories and I truly enjoy meeting my customers. Many call me and tell me what they need because they know if I don't have it, I will try my best to find it for them. My customers have become my friends. Many I even consider family and likewise with them. To me that's the most rewarding part of this industry and career.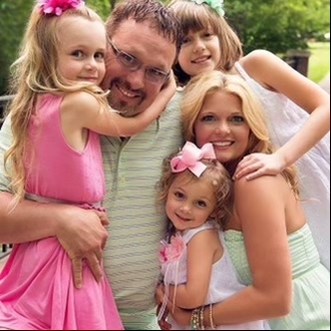 In 2019 I decided to venture out and start my own company Refuse Truck Sales with many different sizes and brands of equipment to offer. The benefit for my customers is that my overhead costs are lower making it more economical for a small company which is very important to me especially in these trying times.
For example one of the companies I chose to represent was Curbtender simply because, much like myself, it was a family run company. Curbtender recently added a plant in Gothenburg Nebraska which helps keep freight down and I have the ability to inspect my builds in person. I feel deeply about their ethics and hope that my customers will see this company for all the good things they are achieving and stand for just like myself.
I have strived to maintain this small family owned business feel with all the companies that I have chosen to sell. I represent Vac-Con for sewer equipment and PalFinger for roll off's of all sizes. My hope is that you will see the difference in the way I am able to give you excellent customer service based not only on my personal interaction with you but also because of the amazing help I get from my team that I represent. I take pride in each and every sale I make and want you to not only come back for all your needs but refer Refuse Truck Sales to anyone you know needing something. A referral is the highest form of compliment to us.
Please let us help get you into the equipment you're needing, you won't be disappointed!